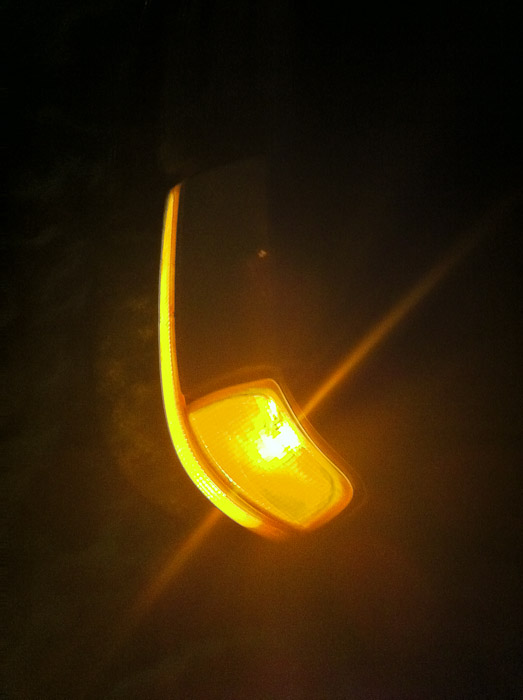 I'll freely admit that this isn't really all that spectacular from a photographic perspective. However, this daily photo challenge is supposed to show parts of my life as well. So let me explain!
This evening, I decided I needed to run a quick errand. So I go out to my truck and try to start it. Nothing but a few weak clicks… No headlights, no interior lights, nothing. After charging the battery a bit and some luck, I managed to get it started and proceeded to turn that one errand into a trip to the auto store for a new battery, and dinner out with my wife. Overall, not a bad evening!
With that in mind, headlights are quite exciting to me right now!