After spending a wonderful Sunday with my wife I figured I'd spend some time looking through my photos from Alaska back in 2007. Overall, I find that many of the photos may not be technically excellent, yet still bring back the sense of peace and calm I felt when I was there.
Therefore, I figured I'd attempt to start a series of posts here featuring photos that bring me a sense of peace and calm.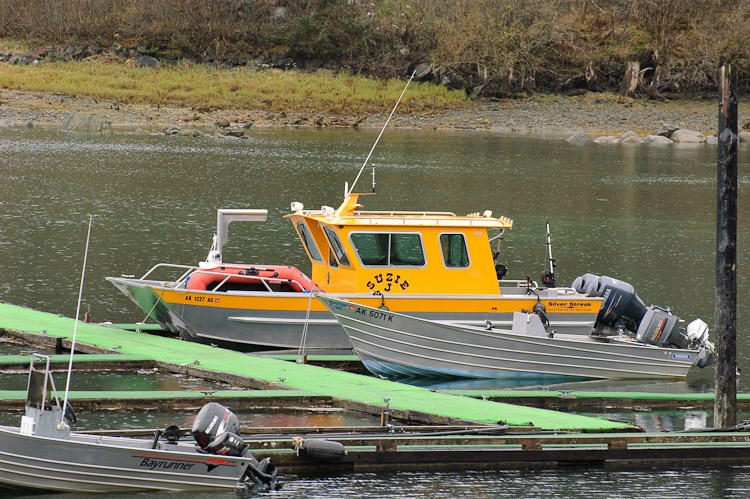 This photo was taken in Juneau, Alaska after we had spent a few hours on a small whale-watching boat — my first ever photography tour. I wouldn't say it was cold out, but it was definitely not warm, and it had been raining off and on all day. While walking up the wharf towards our waiting tour bus, I turned around and saw this unique colored fishing boat. I'm not sure if it was the orange color of the boat, or the simplicity of such a boat bobbing up and down in the gentle waves, but this scene will remain engraved in my brain as one of those truly unique experiences.
Enjoy!