After my last Sunday Serenity post, it occurred to me that if I were to keep this up, I'd have to come up with some good, peaceful photos!
Since I derive the greatest peace in nature, I started looking through my Lightroom library and came up with a decent list. Many of these photos have more meaning behind them than what they picture, so whenever possible, I'll try to give a brief description of what makes the shot special to me.
This weeks photo is from a vacation that we took to a small town in Ohio to visit some close friends from Michigan.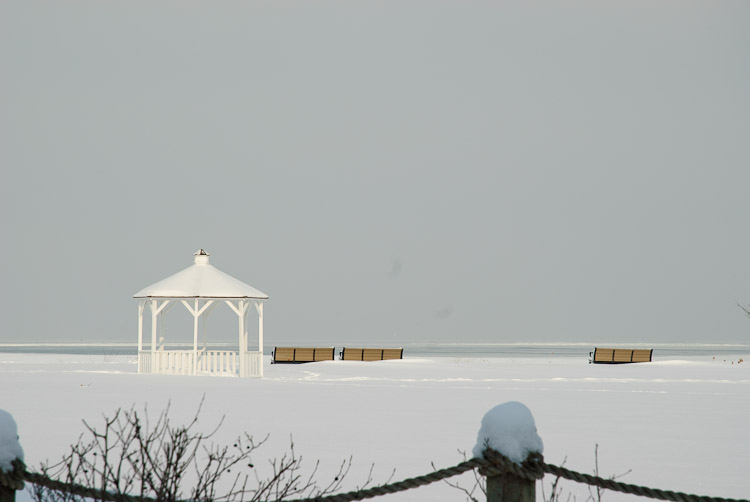 Driving across New York to get there, we met up with a horrible blizzard. But we made it safely and after checking in to the lodge, we spent a wonderful weekend relaxing with friends. The rest of the weekend was cold, but the sun came out our last day there and I took the opportunity to snap a few photos. I'm sure this view would have been equally as beautiful in the summer since this lodge was right up against a lake. For some reason, I really like the winter image with the white gazebo blending in to the frozen lake beyond.