I woke up this morning and as I stumbled into the kitchen to start breakfast, I looked out the window at the bird feeders to see if there were any birds. Lo and behold, there was a White-tailed deer about 30 feet off my deck. As I opened the window to get the camera pointed at it, it bounded off and across the street into the neighbors corn field. Oh well. Then, about 10 seconds later, a small spotted fawn pranced out from our field! Since I already had the camera on the tripod for the birds at the feeder, and I had already opened the window, I was able to get a few pictures of this little guy.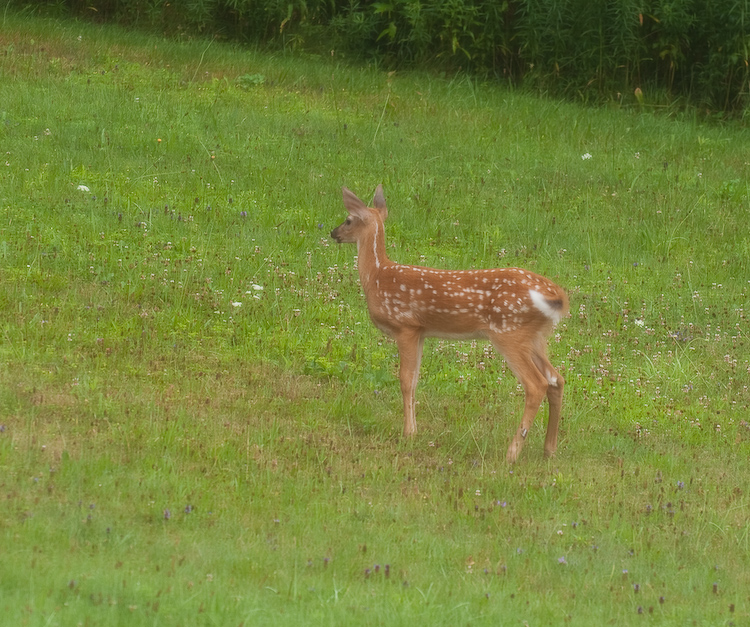 He didn't seem to agitated but I think was more concerned about where the mother had run off to. As it turns out, she was standing next to the road waiting for him so I think he calmed down and started trying to figure out what the noise of my camera shutter was.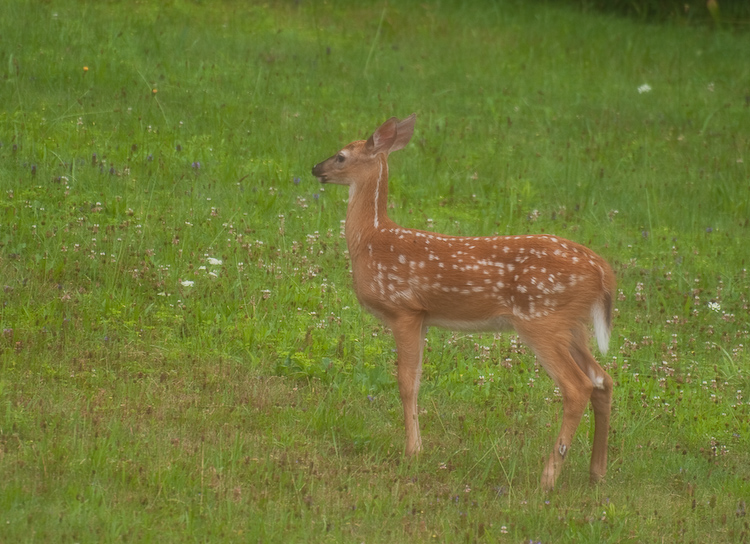 Here, his tail is not twitching (not afraid) and his ears are back. Pretty soon, he turned around to look at me.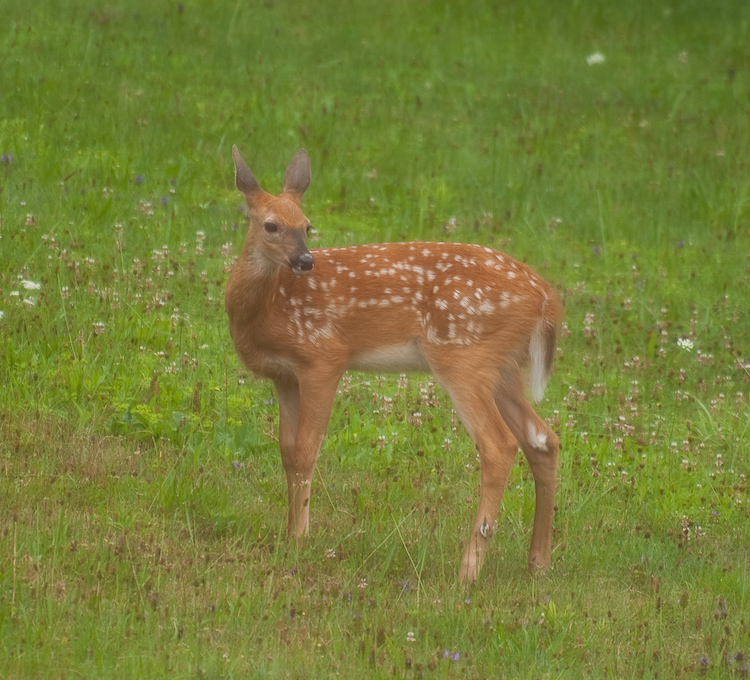 After staring for a while, he hopped off to his mother and they both disappeared in the corn field.
It's mornings like this that I love living in the country!